Book Online Now - Real Time Availability
Choose date. Start times in drop down menu. Add total Ebikes to cart.

Call (207) 266-6543 for assistance with online booking.

Select Your Date and Start Time of 830am, 945am or 1045am
All riders must be at least 16 years old. Height between 5' and 6'5."
Helmets are required and provided at time of rental. Riders must sign the Rental Agreement and Acknowledgement of Risk prior to riding.

Ebike damage insurance offered for $12.50 per booking. Covers any damages incurred during rental period to Electric bikes and Ebike accessories rented through Acadia Ebike Adventure. Insurance does not cover personal items damaged, stolen or personal injury. Select add on damage insurance during checkout.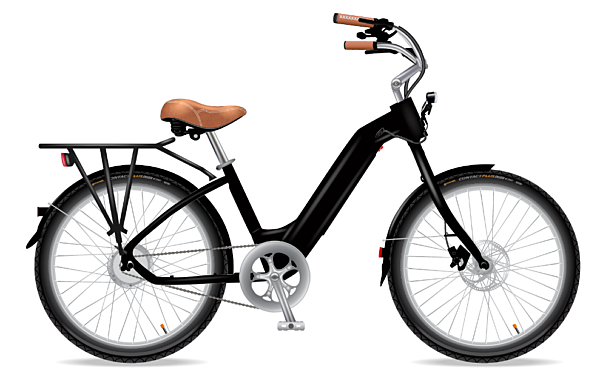 Day of Rental
Meeting Location

Arrive at Hulls Cove Visitor Center Parking Lot at selected start time. We will be in the oversize vehicle parking area. Look for the Acadia Ebike Adventure sign on a white cargo van. The bikes will be set up near the entry to the carriage roads.


You can park at your vehicle at the Visitor Center. During season the Island Explorer bus has multiple routes that stop at the visitor center. The first bus that arrives at this location is 1010AM. If you are riding to the visitor center by the Island Explorer bus, let us know and we will arrange to meet you when you arrive. The bus stop is steps from our starting location. The Island Explorer will run until October 9, 2023.

Visit the Island Explorer Bus website for your route and time tables. Island Explorer Bus Route Finder


Acadia National Park Pass

Acadia National Park Pass is required for entry to the carriage trails. Recommend purchasing prior to arrival at a visitors center or online at Acadia Park Pass Online. Or go to the Acadia National Park website. One pass needed per vehicle. You do not need to purchase a separate bicycle pass if you have a vehicle park pass or a yearly or senior park pass.


Waiver and Acknowledgement of Risk

All riders will need to review and sign the acknowledgement of risk prior to rental. The link for the acknowledgement of risk is highlighted, located under the online booking tool on this website.

Bring just the final page with signature on the day of rental.

If unable to print or access the waiver online, we will have printed copies of the waiver for review and signature on the morning of rental.

Parents will have to review and sign the Acknowledgement of Risk for any minors under the age of 18. Parents must accompany any minor under the age of 18 while operating an Ebike.

Meeting Time

Arrive at Hulls Cove Visitor Center at chosen start time of 830AM or 10AM or 1045AM.

If early, Hulls Cove Visitor Center has Rangers to help plan your visit to Acadia, Ranger Programs and schedules, restrooms and a gift shop with the cutest little child Ranger vest I have ever seen.


If you are running late, call us at (207) 266-4143 or (207) 266-6543

Cruise ship passengers arriving by the Island Explorer bus will arrive with the first bus to the visitor center at 1010AM. Choose the 1045A start to accommodate the arrival of the bus. Cruisers not traveling by the Island Explorer bus to the visitor center should arrange transport prior to arriving in Bar Harbor. There is limited taxis and currently no rideshare companies, lyft or uber. It is 2.5 miles from the tender drop-off to Hulls Cove Visitor Center. Walking to the visitor center is not recommended. The path would take you along a heavily trafficked road with no sidewalk.

Orientation

We will be at Hulls Cove Visitor Center 10 minutes before scheduled time to set up bikes. We will fit your bike, helmet and provide a brief orientation and safety briefing.

We provide a carriage road map and discuss suggested routes with points of interest personalized for you based on Carriage Road conditions, your comfort and wish list of sights. Your adventure begins!

If you would like extra time to orient and ride the Ebike, contact us so we can set up an orientation before your ride. This is encouraged for anyone who has not rode a bike for awhile or has mobility issues. It is better to become comfortable prior to the day of your ride when we can devote extra time to ensure your safety during the rental.

A video about Electric Bike Company Model E is available to review prior to rental.


Safety equipment provided:

Fashionable Helmet
Bike Lock
Side mirror and bell

Rental Return

Return to Hulls Cove Visitor Center parking area for bike return. If you do not see us when you return, leave the bikes on the grass behind the fence by the carriage road entrance. Call or text so we may arrange for immediate bike pick up.

There is no penalty for early return.

Frequently Asked Questions
What is your Cancellation and Weather Policy?
Reservations may be cancelled with a full refund up to 24 hours before rental.
If there is rain or poor road conditions the morning of rental we will cancel and offer a full refund or will reschedule if able. We will make every effort to notify you ahead of time for weather cancellations.
If you need to cancel or alter your reservation contact us so we can assist with rebooking or refunds.
Do you offer half day or hourly rentals?
Half day rentals will no longer be offered for the remainder of the 2023 fall season due to shorter days and cooler afternoons.
Do we have trailers to attach to our Ebikes for children
We are now offering the Deluxe Burley D'Lite X Trailer as an add on for our Ebikes. The trailer was designed for safety, carries one or two children, max weight 100 lbs. The trailer has Padded adjustable seats with a headrest and harness, UV and rain protection and an adjustable suspension with 20 inch tires for a comfortable ride. Child Helmets provided.
The Burley D'Lite X Trailer will be attached to your Ebike when you arrive. We provide a safety briefing and orientation before your ride.
There is no rental fee for the Burley. It is provided along with your Ebike rental on a first come basis.
Call so we may add on the Burley to your reservation.
Are there any restrictions or limits? (Age, height, weight)
You must be 16 years or older to rent Electric bike.
The Ebike can accommodate heights between 5' to 6'4"
There is a max weight of 280 lbs. A person greater than 250 lbs will experience decreased battery capacity with less range. It is the riders responsibility to monitor Battery Life during rental.
You need to exhibit safe operation and proficiency riding Ebike during orientation.
Do you offer Ebike tours for cruise ship passengers?
We do not provide or arrange transportation from downtown Bar Harbor to Hulls Cove Visitor Center. There are limited taxis, uber or lyft in Bar Harbor. Reserve transportation from Bar Harbor prior to booking,
The Island Explorer bus will stop running on October 9th. There will not be public transportation from Bar Harbor to Hulls Cove Visitor Center after this date.
Call with any questions or inquiries regarding fall season rentals.
Do you offer guided tours?
We are offering private guided tours of the Carriage Roads with a local expert. The tour will highlight the best of the Carriage Roads and hidden gems shared by a local expert. The tours are not only educational but FUN. Join us for your own private Ebike tour. Contact us to learn more and to secure a reservation.

Cost of private tour is $195 per rider including the Ebike rental for 5 hours. Price for large groups is negotiable.

Do you sell or service Ebikes?
We are an authorized seller for the Electric Bike Company and offer a special discount code exclusively for our renters for $200 off each Ebike purchased. Enter our code: ACADIA200 into discount section during online booking.

See the dedicated page on Electric Bike Company Ebikes with links to the website, online customization and ordering and reviews.
Let us assist in choosing the best Model for your lifestyle, with online ordering and customization of your own EBC Electric Bike.
Ebikes used during the season will be offered for sale in late October. These bikes have had daily maintenance and will be refurbished prior to sale. Contact us to get on the waiting list for resales.
We do not service Ebikes